Iceberg·oss
Bovine origin cancellous substitute
Maximum angiogenic capacity.
Greater rapidity in bone formation.
Higher mass volume per gram.
Multiporosity Structure
Made from 100% cancellous bone without any cortical portion.
Our pulverizing technique allows multiporous structure, maximizing blood vessel ingrowth.
Maximizes blood vessel ingrowth.
Higher volume per gram of product.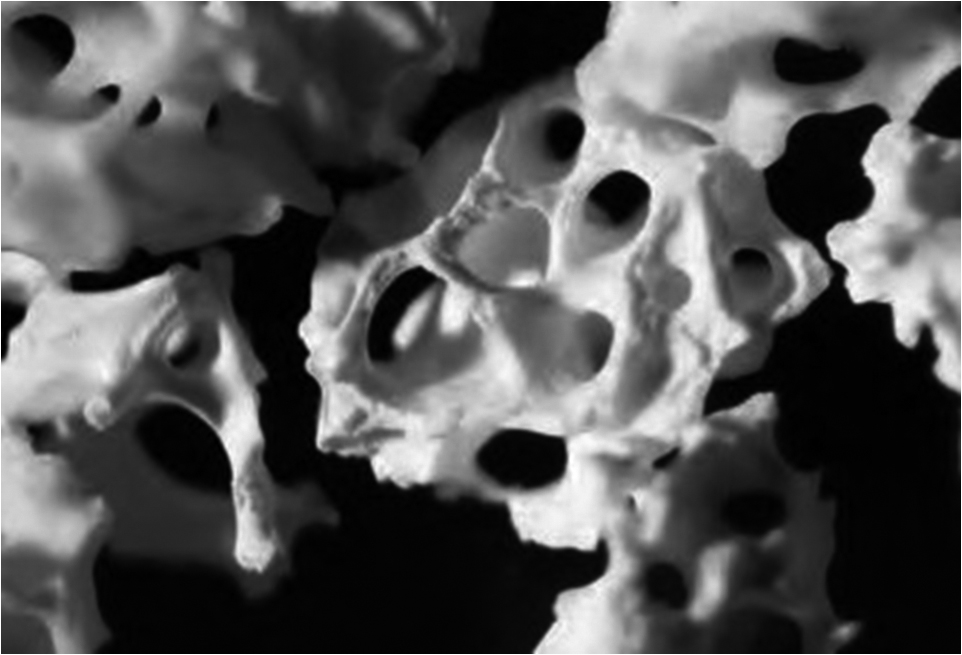 Octacalcium Phosphate Crystal
Pre HA structure, octacalcium phosphate crystal is found on the surface
of Iceberg·oss, resulting in fast bone formation.
Faster new bone formation.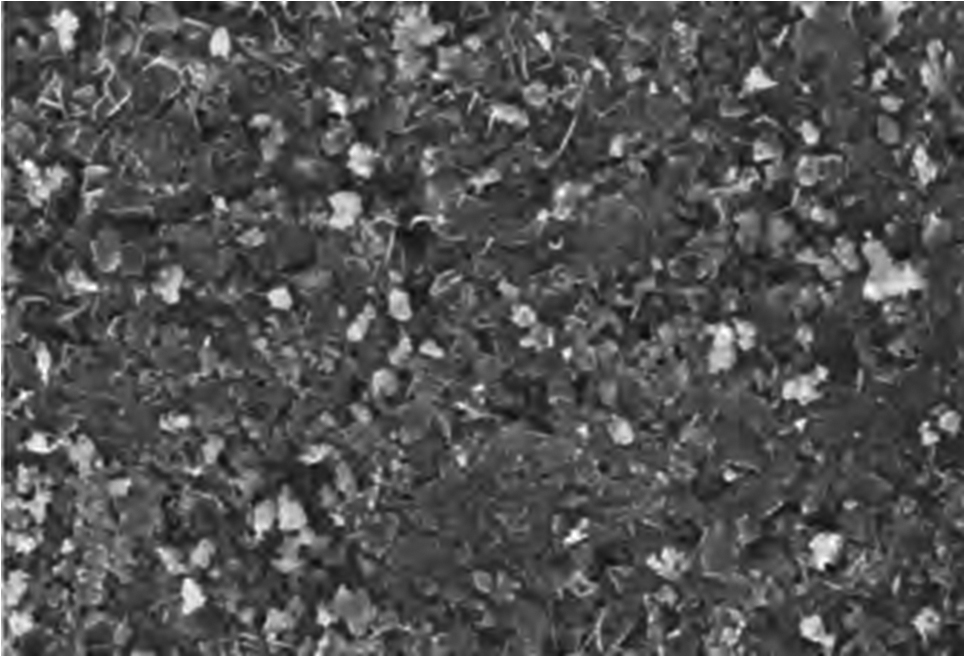 SEM image x 10.000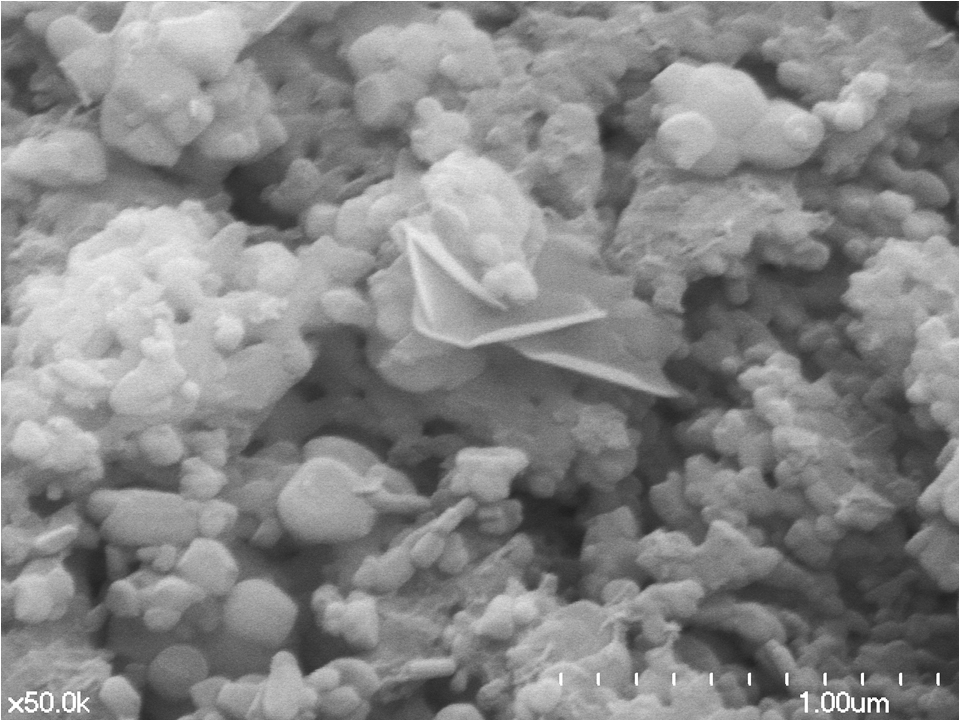 SEM image x 50.000
Osteoconductive Surface
Low temperature processing technique allows ideal, natural surface topography,
the same as human bone, stimulating osteoblast activity.
Vitrification phenomenon caused by high temperature process has been completely controlled.
Increases osteoconductivity.
Stimulates osteogenic activity of osteoblasts.
Faster new bone formation.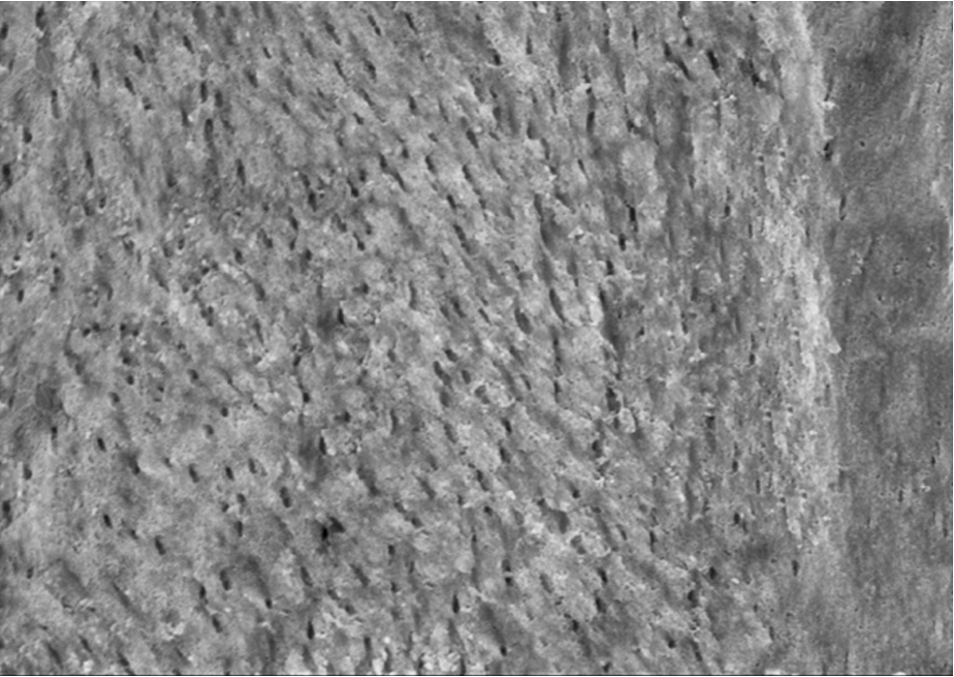 SEM image x 3.000
Pore size and volume per gram
Average Iceberg·oss pore size is more than three times of other world leading product.
Comparatively, unique 100% multiporous cancellous nature offers higher quantitative
mass volume per gram unit. This leads to less material cost.
Helps osteogenic cells and blood vessel migration.
Faster new bone formation.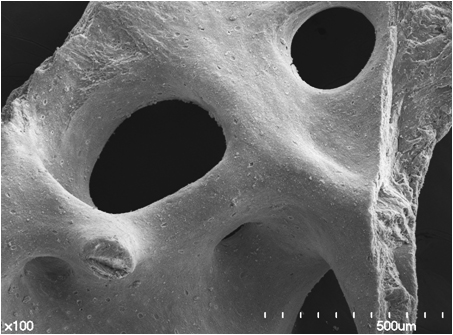 Iceberg·oss SEM image x 100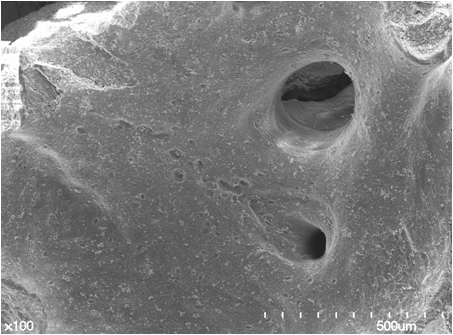 A Co. SEM image x 100
Iceberg·oss in block
This innovative manufacturing technique allows rapid absorption of blood or saline into the block,
allowing ingrowth of blood vessel and osteoblasts. Stabilization of block is easily achieved by carving
with surgical blade and adaptation in the patient mouth. Titanium screw or PRP fixation is possible.
Helps to new bone formation.